Build a media server on your network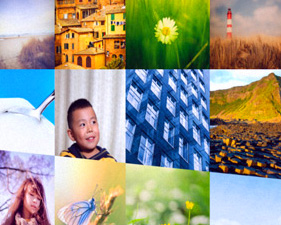 Why do I need Media Server Software?
Media servers exist to make light work of managing digital media content. A form of 'Digital Asset Management' (DAM) or 'Media Asset Management' (MAM), a media server is a powerful and precise software tool that can be adjusted to suit any business.
A smart Media Server will allow you to:
Access and share your media files quickly and across different devices.
Distribute and discuss media content, projects, and works-in-progress with large teams of collaborators.
Control your media files by managing user access and tracking file history.
Protect your original files, while enabling editing and grooming for repurposing on a variety of media channels.
By using a media server you are employing a sophisticated software assistant to archive, retrieve, process, and professionally package your digital files. This is generally associated with a significant time and cost saving, and for this reason most businesses use media server software to streamline their operations.
Talk to us: Does Third Light's Intelligent Media Server meet your needs?
Free trial: Put Third Light's Intelligent Media Server to the test.
What tasks can a Media Server perform?
The best media server software is designed to be flexible. It should be adaptable to your business, and offer a range of functions, including:
Archiving and organising media files according to your personal metadata (tags and keywords).
Automatic and batch uploading and downloading of large and varied file types.
Editing of digital files, including video and image editing.
Intuitive conversion tools to maximise file usability.
A good server will cater to all of your team members. For example, it should allow the owner of the content to control the access and permissions of users and external guests, so that staff are free to edit, convert, share, and use the assets safely. Copyright information, maps, permissions, captions, and notes must remain attached to your files, and your original media files should never be exposed without solid security protection in place.
Will I need a server on which to run my Media Server software?
An intelligent media server, such as that offered by Third Light, is a powerful yet easily-mastered tool that is accessed via your web-browser (e.g. Safari, Firefox, Internet Explorer). It is accessible from any desktop or laptop computer, as well as from mobile phones and tablets. An elegant solution to the needs of businesses, a Thrd Light Intelligent Media Server is affordable, simple to install, easy on your IT department, and automatically updated on an ongoing basis.
The physical storage space that is assigned to your library of media files is also flexible, recognising the different ways that businesses prefer to arrange storage. You can:
Choose to have Third Light host your storage;
Store your Media Server assets in-house; or
Opt for a secure cloud storage provider to host your data.
Why should I choose Third Light for my Media Server Software?
The Third Light team has been innovating in digital and media asset management since the dawn of commercially useful digital cameras, around 2002. Growing from academic connections with the UK's University of Cambridge, Third Light's focus on affordable, user-friendly software is backed-up by its passion for clever, clean-design technology.
With free set-up, user training, and dedicated ongoing support as standard, could we help you to master your digital assets?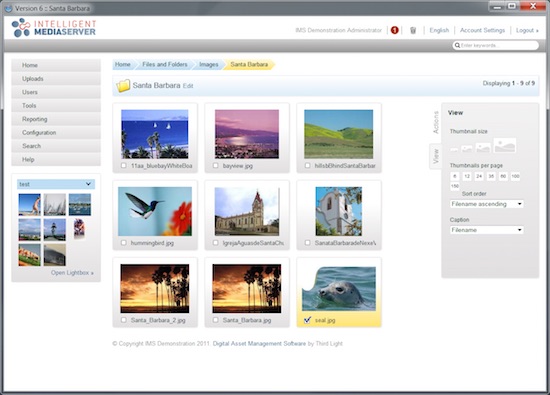 Talk to us: Does Third Light's Intelligent Media Server meet your needs?
Free trial: Put Third Light's Intelligent Media Server to the test.
Frequently Asked Questions about Media Servers and this article
---