Media Asset Management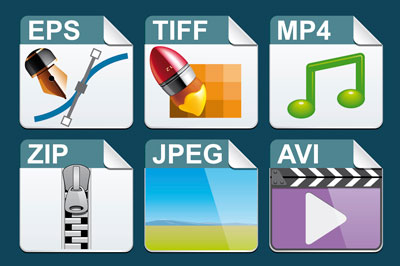 These media assets, or 'digital assets' are often in need of smart organisation, sorting, editing, sharing and managing. A Media Asset Management (MAM) system, also known as a 'Digital Asset Management' (DAM) system, is software designed to help you do this.
Why do I need Media Asset Management software?
There are many reasons why you might look for software to manage your media assets. You might want to:
Find your files fast.
Send and share large media files simply.
Allow multiple team members to work with the same files.
Avoid duplication and keep master media files intact.
Keep author copyright information, maps, permissions, captions, and notes attached to your media assets.
Track the use and history of your files.
Essentially, you want to save time and get on with the job of not managing your media assets yourself.
This is where Media Asset Management software can lighten your load.
Chat with Third Light about your Media Asset Management needs
Free trial: Give Third Light's Media Asset Management system a whirl.
What else can Media Asset Management software do?
The power of an intelligent Media Asset Management system is far-reaching. The best systems are user-friendly, adaptable, and designed to grow with your business in the future.
Third Light's software (IMS), as an example, means that you can:
Access thousands of your files from anywhere.
Collaborate across the globe, at any time, with hundreds of team members.
Control the editing permissions and asset access of all users.
Edit, send, and share video and images in any format, fast.
Integrate your Media Asset Management system with your fileserver, your intranet, your applications, or your Content Management System (CMS).
Store your assets in-house, or in your own private cloud.
Enjoy personal support for set-up, tailoring, and ongoing training.
The businesses that use Third Light software for their Media Asset Management are diverse. Our three software packages – Standard, Premium, and Enterprise – are enjoyed by thousands of users around the world; from small businesses, universities and museums, to blue-chip corporations and multinational brands.
What Media Asset Management software suits my business?
Finding the right software for managing your media assets is like buying a great suit – it should be tailored to fit you personally.
Third Light's software is flexible, friendly, and packed with functions, but its standout feature is the customisation and individual support you'll receive from the Third Light team.
Third Light's Media Asset Management software code is written to easily couch the needs of your business. It can speak your language, use your jargon, improve your workflow, and importantly, delight your IT department.
How much better will life be with Media Asset Management that fits?
With the right Media Asset Management software, small frustrations disappear, and big picture thinking thrives.
Once a Third Light solution has been moulded to fit your business, you'll see improvements in team efficiency, department productivity, and brand collateral consolidation – an ever increasing return on investment.
Why should I get my Media Asset Management from Third Light?
Third Light's success comes from our unique ties with Cambridge University.
Our developers and designers are at the industry and academic forefront of Media Asset thinking; our support and technical team is made up of users and experienced media professionals; our customers and their comments are highly valued; and our company culture is friendly and creative (with a touch of helpful brilliance). Talk to us today - we'll share what we know and try to help you find success in your Media Asset Management project!
Chat with Third Light about your Media Asset Management needs
FREE TRIAL: Give Third Light's Media Asset Management system a whirl.
Frequently Asked Questions about Media Asset Management
---