Articles
This page contains a brief overview of our digital asset management articles, with opinions and information designed to help new users and evaluators looking for a new DAM implementation.
---
The first digital camera prototype actually appeared in 1975, and marked the start of a relatively swift journey into the world of digital media. Today, almost all of us snap away on our digital devices, capturing everything from our Sunday lunch to major life and even global events. In our personal lives, and at work, digital media is at the heart of everything we do. We capture, we save, we share, we comment, and we use digital media to communicate in our increasingly digital world.
Read article...
---
In today's world, it's difficult to imagine a business that doesn't use digital assets on an ever-increasing basis. Jenny Ridge takes a look at how DAM can change your digital workflow for the better.
Read article...
---
Article by Jenny Ridge
Imagine a central storage place for all your digital media, where you can search for files by keyword, edit images and videos yourself, download them in different formats and sizes, share and compare them instantly with your colleagues and collaborate using the real-time chat.
Read article...
---
Get more storage, for a special price
Read article...
---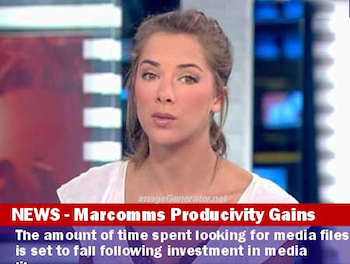 In this article we consider the different ways in which an organisation can obtain a return on its investment (ROI) in a media management system (MAM, DAM or image library software) so those considering the acquisition of a system have a better chance of making a comprehensive and convincing case.
Read more: Executive Summary Typical Time/Money Savers +1 Searching for assets &nbsp+2 Reformatting assets &nbsp+3 Website and Other Media Mountains &nbsp+4 Asset creation and acquisition &nbspMedia management Costs &nbsp-1 Direct Costs &nbsp-2 Indirect Costs &nbspMonitoring the ROI &nbspFinal Balance
Read article...
---
"A digital media library is like private banking: move, withdraw, and add to your valuables at any time, from any device – in safety and in confidence."
Read article...
---
"This is a software implementation you won't regret."
Read article...
---
Manage users, generate reports, and track file use in your Third Light library.
Read article...
---
Every library visitor receives their own username, password, and personal workspace.
Read article...
---
Work your images and videos harder on multiple channels: web, mobile, print, and social platforms.
Read article...
---
Add content to your Third Light library from your desk or on the go – using any MacOS, Windows, or mobile platform.
Read article...
---
Third Light libraries are designed with simple search at heart.
Read article...
---
Add content to your Third Light library from your desk or on the go – using any MacOS, Windows, or mobile platform.
Read article...
---
"It makes such a difference to know that you have good support at the end of a telephone line or email service."
Read article...
---
With a web-based digital media library, increased efficiency, productivity, and quality control are more than upshots of a smart system – they're keys to unlocking scale.
Read article...
---
Get sorted. Organize your photos and digital images with a thoughtful system today, and congratulate yourself for many years ahead.
Read article...
---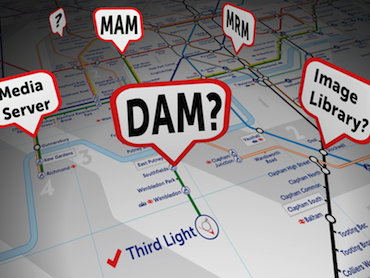 Marketing Asset Management (MAM), Digital Asset Management (DAM), Media Server, Brand Asset Management software, Photo Library software, Image management system, Digital Media Management, Media Resource Management, Digital Library, Image Organizer...
I won't go on.
All of the above names are applied to software products that, for most practical purposes, are essentially the same thing: software that helps you manage your photo, video, audio and other artwork files so you can store them, tag them, control who can access them, find them easily and reuse them. Or, in other words, products that enable you to manage your media files in ways that help you maximise the value you get from them.
The host of different names used to describe this basic purpose are justified mainly on the basis of the additional features that vendors provide, or on the motivation of the target customers for using such a product. Thus there is some justification for the use of diverging names, but if you are a newcomer to the industry it's confusing. It's helpful to know if a car is a car and a word processor is a word processor because it provides a common foundation on which to compare different offerings.
In this article we will explore what names are in use and any meaningful distinctions implied, so that you can determine which names you should be using in your search for a product to solve the problems you've identified.
We conclude you only need search for "Digital Asset Management software" unless you have one of several very particular needs.
Read article...
---
High-quality multimedia management goes far beyond the basics of file storage. A true multimedia server is more than a file library: it's a media curation multi-tool.
Read article...
---
A smart digital media server puts the control, quality, and creative repurposing of your digital files into one centralized library – and back in your hands
Read article...
---
Third Light's media asset management (MAM) service is designed for corporations, media agencies, and marketing teams to make digital files easier to manage.
Read article...
---
Apply considered metadata conventions to your digital media files, and their management becomes easier, faster, and more cost efficient.
Read article...
---
A media server is a software and server platform built to organise and manage image, video, audio and graphics files – to be accessed by many users, on many devices, simultaneously.
Read article...
---
The rewards of keeping your digital photos well organized cannot be underestimated. Choose the right digital media library, and unlock easier handling, editing, and collaboration.
Read article...
---
Third Light's digital media server makes it easy for individuals and teams with no videography experience to store, play, edit, and share video content.
Read article...
---
Looking for a professional photo and image library that lives in the cloud but feels like a local server? Look no further.
Read article...
---
At Third Light, we've designed a photo and image database that will integrate so neatly into your projects and teams that you'll wonder what you did without it.
Read article...
---
At Third Light we provide online photo storage in a smart and simple digital media library. We call this service 'hosting', in which we store your photo library on a private cloud, and you access it via the web.
Read article...
---
Managing a maze of media files can feel like a circus act. Bring your assets under one roof, appoint the right ringmaster, and watch the magic happen.
Read article...
---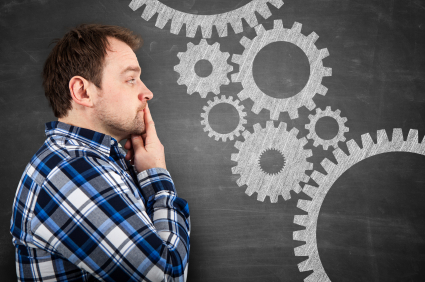 Since you've reached this page it's very likely that you are at least curious about what digital asset, media management or image library systems do and if they are right for you. I hope this relatively short list will tell you which problems these types of systems are designed to address and hence, if you should pursue your enquiries further.
Index: Typical Problems :: Problems You Don't Know You've Got :: The Hype Problem :: Not a DAM Problem

Read article...
---
Keep your media files in check with the right Media Management Software. From images and videos to graphics and audio files, intelligent software will work your digital assets harder, and make them far easier to re-use.
Read article...
---
Are you losing track of your digital media? If so, you can turn a disorganised silo of photos into a useful image library - with the powerful organisation, archiving, and editing tools of Photo Management Software.
Read article...
---
Reclaim creativity and unleash collaboration with intelligent software tools to store, edit and share your video content. In this article, we discuss some of the many benefits and time-saving advantages in using video management software as an integral part of your media storage.
Read article...
---
Media assets are any digital files – images, videos, logos, graphics, audio files etc. – that are valuable to you and your business.
Read article...
---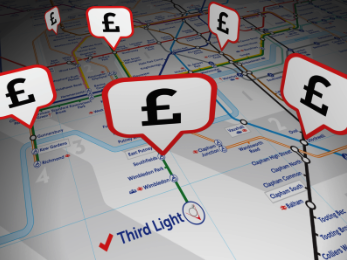 Finding the cost of many DAM, MAM and media library systems is not as easy as you'd think. A small industry has developed around how organisations should evaluate, compare and select the DAM system that's right for them. The price is sometimes unclear until the end of the evaluation process, as if it were irrelevant until you know if a product suits your requirements. If you don't look carefully, you could easily get the impression that it's a bespoke and very costly business and spend significant time with vendors whose products turn-out to be well outside your budget.
In this article we describe what the price ranges are, the key differences between the ranges and how you can avoid spending time only to find out a solution is well outside your budget.
Read more: How Hard Can it Be? :: Your Requirements Make it Complicated? :: Evaluation is Labour Intensive :: Price Ranges :: Key Differences :: What Can You Do :: Small Company Case Study :: Conclusions
Read article...
---