About
Third Light is a software and internet services company based in Cambridge, UK. We develop a web-based product called Chorus, which simplifies the storage and management of digital media files, or 'digital assets'. By bringing this content into a single place for teams, we allow marketing and content professionals to build a searchable library.
Chorus leads to better collaboration, enhanced record-keeping and far greater convenience - it's designed to liberate time for busy individuals and teams working with digital content.
We serve a global community of customers from our headquarters in Cambridge, and we have resellers in the USA, Australia, South Africa, Singapore and Scandinavia.
We were founded in 2002, and today we support more than 500 clients. Our products are used by organizations such as the United Nations, Oxford University, the National Health Service (NHS), and commercial brands that include NASCAR, Virgin, NATO and well-known sports teams. We are also proud to support many not-for-profits such as the Scouts, and Guide Dogs and medical research charities.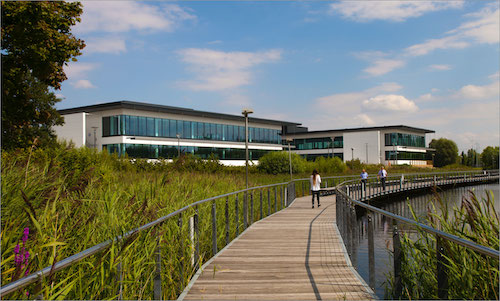 Third Light exports worldwide.
What makes Third Light different?

We're committed to developing great software that really works. We take great pride in getting the fine details right. Our telephone and free email support and our training packages are there to ensure you feel confident that you've come to the right place.

To me, meeting your needs means offering the right features, not letting the software become too complex, and taking great care to maintain usability. It also means being open about our pricing, and offering professional and friendly support. We're proud of our people, our reputation, and the projects our clients achieve with our software.

Michael Wells, Founder and Managing Director
Our values
We will treat you with complete openness in our pricing and sales activities. We will give you our time and help whether you're evaluating or have already bought one of our products. We will be honest and share our knowledge freely to help you, and we will listen to you to learn from your experiences with our software. We will guarantee that the solution you buy is suitable for the project you have in mind by being on your side. When you have bought our software, we will work hard to maintain it with care and attention to detail that exceeds your expectations.
What is Digital Asset Management?
Digital Asset Management, or DAM, is a label widely used to describe software that centralizes digital content. Most businesses are collecting photos, videos, logos, branding materials and artwork. Your media library is growing all the time, but needs to be stored in a central system to be managed successfully.
Trying to manage all these files without the help of a central library is one of the most frustrating and inefficient things you have to deal with. You're constantly investing time and money trying to find old content, or struggling to control the use of current files around your organization.
What you really want is to be able to search, share, and re-use your media via an online environment that you control and manage, without relying on public cloud sharing tools.
If you could do this your organization would be able to make much better use of your time. Not only that, your job would be so much more enjoyable.
Companies around the world work with us, ranging from small businesses and charities to some of the most famous global brands. Please have a look at our case studies to see how successfully Third Light helps bring your digital media together.
Radio Interview
Michael Wells talks to Kiran Kapur at Cambridge Marketing College about DAM and Third Light: Listen to the interview at https://www.marketingcollege.com/.