Request Call
We'll call you
We are happy to telephone you to discuss Third Light IMS whenever you wish. Please use the form below to indicate when you'd like your call, and we'll get in touch!
Local time: 18:26 Wednesday
Our office is shut at the moment, but we will aim to call you back when we open again. Our office hours are 09:00 to 17:30 (UK time).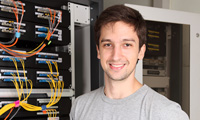 How can we help?
If you need help with your Third Light site, please let us know and we'll be very pleased to help.
Ask a question